Licia Selleri, MD, PhD
1990: MD, PhD
PhD in Molecular Genetics University of Modena, Italy, and Erasmus University, Holland
1990-1995 Postdoctoral Fellow
The Salk Institute for Biological Studies, La Jolla, CA
1995-2001 Instructor
Department of Pathology, Stanford University, Stanford, CA
2001-2015
Assistant, Associate, Full Professor of Cell & Dev. Biology
Weill Medical College of Cornell University, NY, NY
December 2015-present
Professor of Craniofacial Biology and Professor of Anatomy
Program in Craniofacial Biology
Department of Orofacial Sciences (UCSF School of Dentistry)
Department of Anatomy (UCSF School of Medicine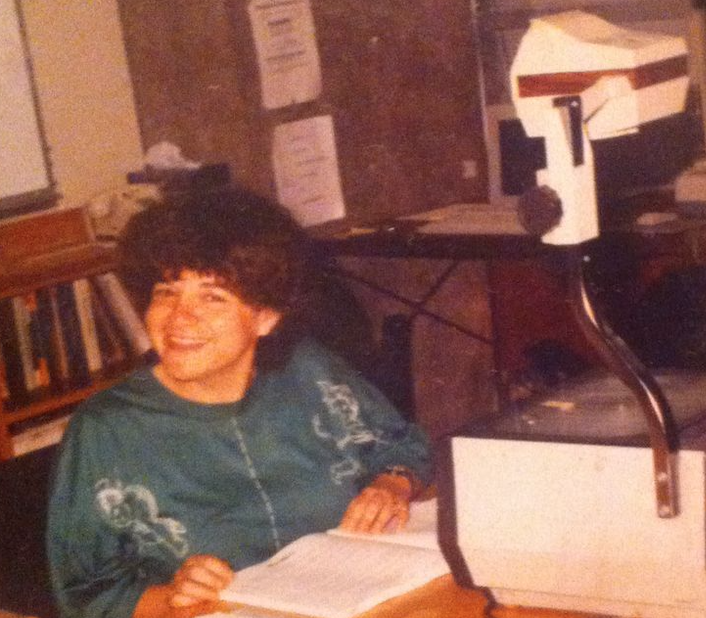 I was born and raised in Modena, Italy, a city that gave many gifts to the entire world, including the voice of the tenor Luciano Pavarotti, tortellini, balsamic vinegar, and Ferrari cars. I was raised by loving and very liberal parents, who highly valued education and always encouraged me to pursue my true passions. I completed my MD in Modena, Italy and then my PhD in Molecular Genetics in Holland at the Erasmus University. In 1990, I left Europe and came to the US, where I did a postdoc at the Salk Institute in one of the first three Human Genome Centers that were funded by the NIH.
The years at the Salk Institute were breathtaking and they changed my life forever. There I had the unique opportunity to interact with awe-inspiring scientists like Francis Crick and Renato Dulbecco, and with exceptional human beings like Jonas Salk, developer of the polio vaccine. Jonas had fulfilled his dream to create a collaborative environment where researchers could explore the basic principles of life and contemplate the wider implications of their discoveries for the future of humankind: this was the essence of the Salk Institute. And I was lucky to do research there in molecular genetics and genomics for 5 full years.
After that I was at Stanford University as a senior research associate until 2001. It is at Stanford that I started to use genetic engineering to generate mouse models with loss of function for the PBX transcription factors, also known as cofactors for HOX proteins, key architects of the body and appendage plans. My work showed for the first time that these homeodomain proteins are major developmental regulators in the mammalian embryo. I also established that PBX transcription factors function not only as ancillary factors to HOX proteins, but can effect upstream control of Hox gene expression in the limb bud and also act in embryonic domains devoid of Hox gene expression like the developing head.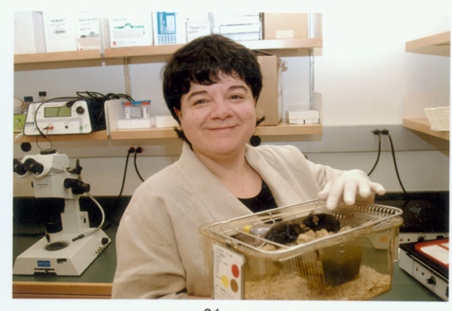 I left Stanford to start my laboratory at Cornell University Medical School (Weill Cornell Medicine) in Manhattan just a couple of days before September 11 2001, when the Twin Towers fell. My start in NYC was neither easy nor light. But all hardship helps us to build stamina and resilience and, in my case, increases this exuberant joy of being alive and able to think, question, explore, discover. 
In 2015 I was recruited to UCSF. So Bob and I left New York City and moved our household, lab, and all the mouse colonies back to California. During the past 20 years, my laboratory has studied the genetic and transcriptional basis of how elaborately patterned tissues form during development. We have combined different genetic approaches, using the mouse as a model system, to understand the mechanisms underlying morphogenetic processes in the embryo. We have discovered that homeodomain-containing transcription factors of the PBX family are major developmental regulators of multiple organs, including the limb and the craniofacial complex, through the transcriptional control of target genes within tissue-specific regulatory networks. Using genetically-engineered and ethylnitrosourea (ENU)-mutagenized mouse lines we have built models of human congenital birth defects, including Cleft Lip/Palate, Limb Reductions, and Congenital Asplenia.  
After my relocation to UCSF in December 2015, we started to leverage the strengths of additional animal model systems, including chick, pig, and human embryos, to understand the cellular, genetic, and regulatory mechanisms underlying morphogenesis of the embryonic face and limb. Our ultimate goal is to use genome-wide, multi-omics, and systems biology approaches to identify novel genes and regulatory networks that shape embryonic forms, as well as their morphological variation, evolution, and perturbation in human birth defects. 
I am particularly excited about the collegial atmosphere of UCSF and the many opportunities to embark in new research directions, collaborating with colleagues who are leaders in the field of developmental biology, genetics, genomics, human genetics, and congenital birth defects. I also enjoy the sincere enthusiasm for scientific discovery of many colleagues here at UCSF and their faith in the value of science as a means to improve public health and society as a whole. I believe that in the UCSF scientific environment there are no limits to all that one can accomplish. 
Contact Information (Phone and E-mail): 
Phone: 917 864 3197
E-mail: [email protected]